Our banners are printed on a PVC waterproof material with optional hems and eyelets. They are perfect for advertising on a large scale your events that you would like to get out to the world! Stylish and easy to assemble with an option of different weights.
Roller Banners make the perfect addition to make you stand out in a crowded room at an event. We print these on to waterproof grey-backed material which makes it durable and able to withstand constant use with the correct care.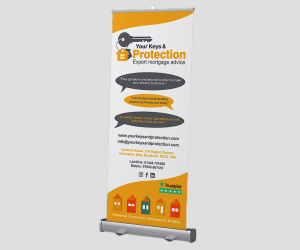 Roller Banners
Do you have a banner that needs printing but the specifications don't fall under our standard products? Get a custom quote using our contact form. Tell us a bit more about your print project, even if you aren't 100% sure what you want – we're happy to offer advise!
Custom Banner Quote
Are you a business looking for a reliable print supplier?
We would love to be them! We already work with many local businesses providing high quality print whether that be to a sole trader or a large international company.
90% of our jobs are ready within 2 working days if not sooner. Printing local means you get full control over your projects. We love when customers come in to check out our paper stocks and discuss their requirements.
We don't just do print we also have an in house graphic designer who can help with your projects.
If you think we could be a good fit for your business get in contact with us. We're happy to send some samples of our work.