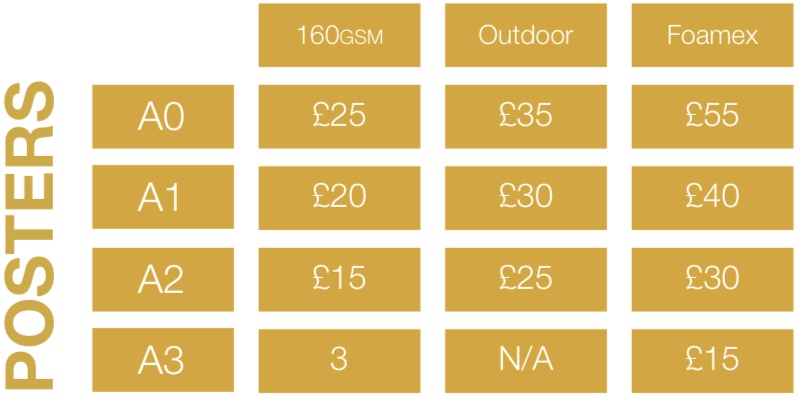 We have the ability to print large posters and prints for our customers using our large format machine. Our range of stock means we can accommodate for all occasions.
160gsm paper – perfect for your standard large poster
Waterproof material – great for a poster that is being displayed outside or needs to be more durable
Foamex – used for when you need your print to be sturdy, like for table plans
Our large format machine is perfect for printing large posters size A2 and above. We can also quote you for custom size large prints.
If you need more than 10 large posters printed or need a custom sized print, please complete our quote form below. We will get back to you the same working day.
This price list is the price for up to 10 prints. Please complete a quote form below for larger quantities.
To place an order please email sales@advantageprintroom.co.uk