At Advantage Printroom in Bracknell we have put together a range of social distancing products for when the time comes to return to work. These social distancing products are designed to help make your work environment a safer one.
We have designs for each of our social distancing products suitable for retail, office and school environments. We know how tough this period has been for all businesses which is why we are personalising our social distancing designs FREE OF CHARGE with your brands colours and logo.
These products provide effective and inexpensive ways of communicating important health and hygiene and social distancing messages directly to the public.
Our range includes social distancing roller banners and social distancing PVC banners, hand washing signs, strut cards and temporary floor stickers. We will continue to improve this range over the coming weeks based on what we can see our customers needs are.
To place an order please complete the quick quote form on the relevant page with your details. We will get back to you the same day with a price. All designs are sent to you before printing to check you are 100% happy with it.
If you cannot find what you are looking for please contact us. As this is a new range of social distancing products which we are looking to expand on, the more information we get from you about what you need, the better we can make it.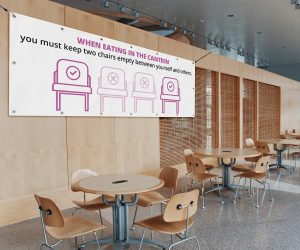 Social Distance PVC Banners
From £40+vat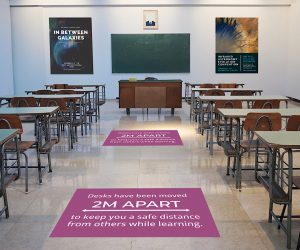 Social Distance Floor Stickers
From £42.50+vat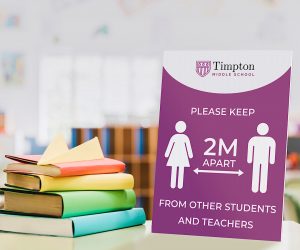 Social Distance Strut Cards
From £35.50+vat
Are you a business looking for a reliable print supplier?
We would love to be them! We already work with many local businesses providing high quality print whether that be to a sole trader or a large international company.
90% of our jobs are ready within 2 working days if not sooner. Printing local means you get full control over your projects. We love when customers come in to check out our paper stocks and discuss their requirements.
We don't just do print we also have an in house graphic designer who can help with your projects.
If you think we could be a good fit for your business get in contact with us. We're happy to send some samples of our work.